Department of Electronics & Telecommunications Engineering
When I found out I got admission to this college, I was really happy. This college has been nothing less than what I had hoped for. Supportive faculty and seniors, beautiful campus, quality education and real-world experiences. It's everything one needs from a college and a network developed for life. The growth I have seen in myself during my college is invaluable. It has taught me things far beyond bookish knowledge and helped me broaden my horizons. Not only do they conduct various technical events, but also many nontechnical events as well, to test the all round development of the students. As multiple courses are offered in the college, there is a large variety of students on campus, providing everyone opportunity to interact and learn from each other. Students are encouraged to take initiatives and hone leadership skills so that they can cope with the world outside the campus. With the up to date laboratory facilities, latest software and a large library, students can easily access study materials to ensure quality output. There are numerous sports facilities around the campus to keep the students physically active as well. Every day, college starts with a morning assembly sharp at 8.30 which ensures the students are punctual and disciplined. The classes are very interactive and faculties ensure that every student understands what is being taught before proceeding. Courses are challenging, yet very informative so that we don't feel lost when entering the competitive market. All in all my college provides every student exactly what they need to be successful in life and I feel very fortunate to be a part of such an institute.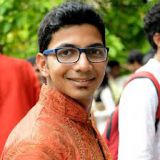 Mr. Chirag Karkera
Year of passing: 2016
Company name:
Designation:
---
On the road to success, there are no shortcuts. Fr. C.R.I.T. prepared me for this success, the right way. As a student, I envied my friends from other colleges who looked at Fr. Agnels as a strict college. I never knew that the lessons learned from this college, the teachers and the staff would go such a long way and be a part of my life. Fr. Agnels prepares students for the world which demands nothing but results. You either prepare yourself for the world out there with an institute like Fr. Agnels or succumb to the reality after you step out of the college.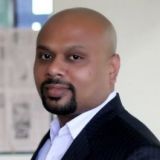 Bipin Gautam Taksande
Year of passing: 2005
Company name: Co-Founder at Belhob Technosolutions Pvt. Ltd.
Designation: --
---