Department of Electronics & Telecommunications Engineering
When I found out I got admission to this college, I was really happy. This college has been nothing less than what I had hoped for. Supportive faculty and seniors, beautiful campus, quality education and real-world experiences. It's everything one needs from a college and a network developed for life. The growth I have seen in myself during my college is invaluable. It has taught me things far beyond bookish knowledge and helped me broaden my horizons. Not only do they conduct various technical events, but also many nontechnical events as well, to test the all round development of the students. As multiple courses are offered in the college, there is a large variety of students on campus, providing everyone opportunity to interact and learn from each other. Students are encouraged to take initiatives and hone leadership skills so that they can cope with the world outside the campus. With the up to date laboratory facilities, latest software and a large library, students can easily access study materials to ensure quality output. There are numerous sports facilities around the campus to keep the students physically active as well. Every day, college starts with a morning assembly sharp at 8.30 which ensures the students are punctual and disciplined. The classes are very interactive and faculties ensure that every student understands what is being taught before proceeding. Courses are challenging, yet very informative so that we don't feel lost when entering the competitive market. All in all my college provides every student exactly what they need to be successful in life and I feel very fortunate to be a part of such an institute.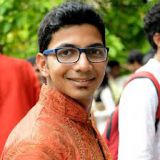 Mr. Chirag Karkera
Year of passing: 2016
Company name:
Designation:
---
The name Fr. C Rodrigues Institute of Technology ,Agnels as we call it, awakens memories of four years of learning and laughter. The discipline that this college follows is not a practice witnessed in most engineering colleges. The morning assembly, the 'no mobile phones' rule, the occasional PTA meetings and the regular tests, all these seemed like a punishment back then. But now when I look back I know it helped me in the long run. It taught me punctuality, honoring the rules, being regular in my work and being answerable. When my friends went to their college to have fun, I went to mine to learn. The courage I needed to write GATE exam 6 years after I completed my engineering was from the fact that Agnels had given me a very strong foundation. Today I am studying in the first IIT of the country, IIT Kharagpur and I am eternally grateful to Agnels. The support I got from the teachers was not restricted to the four years I was there but it continues even today. This doesn't mean that Agnels is all work and no play. FACES, ASA activities, the industrial visits, hours spent in college foyer were amazing! Agnels teaches you there is more to life than just the scores. I know Agnelites who might not have touched the first class mark but are doing really well in life. I can go on writing about my Alma mater, but let me keep it short. I would like to conclude writing, Agnels offers you a lot, its upto us on how much we receive. Agnels also gave me my best friend and husband.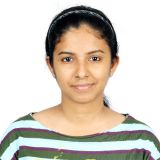 Irene Anna Boben
Year of passing: 2013
Company name: Pursuing MTech in Visual Information Processing and Embedded Systems (VIPES) Engineering at IIT Kharagpur, Mumbai Area, India
Designation: --
---