Department of Electrical Engineering
I was in Agnels for 7 years, as an undergraduate, then a postgraduate (Master's programme) and finally I got an opportunity to serve my department, i.e. Electrical Engineering, as a lecturer for one year. I felt that the college is well established and organised for achieving academic excellence. During my undergraduate days, I imbibed in-depth knowledge of Electrical Engineering concepts and fundamentals. This helped me to cross my later endeavours effortlessly. The Master's programme gave me an insight into the practical aspects of the Electrical systems. It was helpful for igniting the interest in me towards research and development. After six years of education in the institute, I was prepared and confident to take up challenges of the practical world. My one year teaching duration in the department was also an enriching experience. The teaching experience made me a responsible person and I felt the joy of being a guide and mentor. I am currently a researcher and I feel grateful towards my institute for all that it has offered me.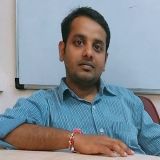 Ramchandra Bhosale
Year of passing: 2011
Company name: IIT Bombay
Designation: Pursuing Phd
---
Over 12 years combined experience in Engineering Product Design and Management.
Key areas of technical exposure include Design of embedded controllers, Switchgear product design, Global compliances - UL/IEC/CE/RoHS, Strategic Initiatives/Planning & New Product rollouts.
Currently steering the engineering activities for a rapidly evolving Australian company offering innovative motor controllers for the international HVAC market.
Five Published Patents
Ranked 3 in Mumbai University in 2004.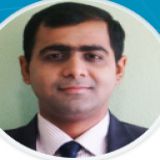 Rudra Prasad Ghosal
Year of passing: 2004
Company name: Hyper Engineering Pty Ltd, Australia
Designation: Director of Engineering
---