Department of Mechanical Engineering
FCRIT is one of the institute in and around Mumbai which are known for discipline and quality education. I feel honored to have graduated from this institute. FCRIT ensures firm foundation of technical concepts with rigorous, demanding courses and schedule. We, as students back then, have always complained about the kind of system, students follow in FCRIT. But now while working in the corporate world, I have experienced this myself that all these efforts from institute and students always pay off very well. Students, now working as professionals, are ready to take up any challenge. I think FCRIT is one of the few institute where non-technical education is given equal importance. I can proudly say that the soft skills I learned during course of four years really helped me in adjusting well in the corporate scenario. For someone like me having a vernacular background, FCRIT has definitely boosted the confidence. I believe that all my learnings from FCRIT will surely help me throughout my career. I am thankful to FCRIT for everything it has offered.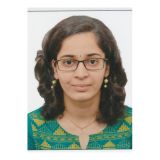 Shalmali Amol Kale
Year of passing: 2016
Company name: Thyssenkrupp Industrial Solutions (India) Pvt. Ltd.
Designation: Engineer - Mechanical
---
The four years that I spent at FCRIT learning Mechanical Engineering, was one of the best academic phases of my life. It was a rich learning experience with highly qualified teaching staff, well-maintained library with thousands of books, journals, magazines, and also labs equipped with equipment for carrying out research, in almost all engineering disciplines. Students participate in the activities conducted by professional societies such as the MESA, ISHRAE, SAEINDIA. This gives them the opportunity to practice what they are learning, interact with industry experts and present their research through various conferences etc. No wonder, hundreds of companies visit this campus for placements. FCRIT truly prepares future technology leaders and entrepreneurs by providing them with a high-quality technical education. I am forever thankful to FCRIT and its caring management. Proud to be an AGNELITE!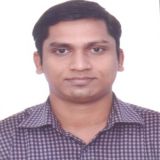 Nitin Gurav
Year of passing: 2006
Company name: Rolta BI Big Data Analytics Pvt. Ltd.
Designation: Lead - User Experience
---