Department of Computer Engineering
Fr. C. Rodrigues Institute of Technology, Vashi is much beyond just an "Institution", it is an epitome of excellence and overall personality development. It has always helped provide a platform from where you can launch your dreams. I have lived the best four years of my life in this Institute. The incredible support and motivation of all the faculty members from the Department of Computer Engineering helped me to grow both personally and professionally and I am thankful to each one of them. As I look back, there have been many moments, good and bad but at the end of the day each one was a great learning experience.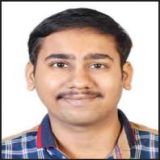 Mr. Karan Balkar
Year of passing: 2012
Company name: Larsen & Toubro Infotech Limited
Designation: Team Lead
---
"Education is the passport to the future, for tomorrow belongs to those who prepare for it today" - Malcolm X.

Fr. C. Rodrigues Institute of Technology, Vashi and especially the Department of Computer Engineering gave me the correct education which has turned me into a professional that I am today. Those regular assignments and exams used to feel like a burden then but what I didn't know was that I was getting prepared for more intense corporate targets. That strict morning in-time prepared me to be on time in my office. Teachers encouraged us to publish technical papers which now helps me to publish ideas in company's technical events. Not only technical area, but they also encouraged us to explore different career options which have given me the courage to experiment in my other areas of interest. Lastly, I never thought that my name would be published in a newspaper but it happened as I got a rank in Mumbai University and that piece of article will always be cherished for a lifetime by me and my family. I could achieve it all because of the help and support of my teachers.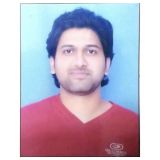 Rushikesh Shete
Year of passing: 2015
Company name: VMware Software India Pvt Ltd.
Designation: Member of Technical Staff-3
---