Department of Computer Engineering
Dr. Lata Ragha
---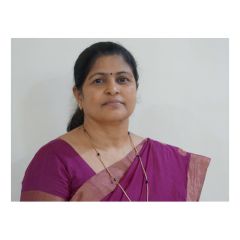 Head of Department


Department of Computer Engineering
Email: lata.ragha@fcrit.ac.in
Phone: 022-27771000 ext. 414
Message from Head of Department
Greetings!
Computer Engineering has been widely recognized as an essential source and technique for the advancements in all spheres of human endeavor now and in future.
The department of Computer Engineering is striving hard towards to provide our students with a perfect blend of intellectual and practical experiences that helps them to serve our society and address a variety of needs. We have excellent infrastructure and enthusiastic, experienced and motivated faculty who are in process of tuning the young minds to make them globally competitive. Through innovative teaching-learning process, we provide skill based learning to promote research, ethics, teamwork approach, leadership building experience and critical-thinking skills for our students. To bridge the gap between curriculum and industry, our department organizes various student development programs, and hands-on workshops.
I congratulate all the faculty and the students for their best efforts for growth of the department. I wish all the students, staff and faculty a great academic career.