Department of Information Technology
My journey of engineering in Fcrit has been a very memorable one and It is these years that I miss the most now. Right from the start, the college ensured discipline and punctuality amongst the students by having a morning assembly at 8:30 daily and having the concept of late marks in case you miss the morning assembly. The platform that the college provides for individual growth is unparalleled. I remember being stage shy when I joined the college and that shyness was completely eliminated with the help of the college as we had presentations and projects in almost each and every subject.The facilites available for studying are at par with any top college like a well updated large library, latest softwares in labs etc and there are plenty of world class sports facilities around the campus to enusre the overall development of the student. All in all, I would say Fcrit has played a huge role in making me what I am today and helping me grow both personally and professionally.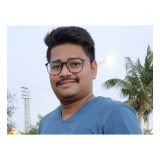 Vinayak Mane
Year of passing: 2015
Company name: Paycraft Solution, Vikroli
Designation: Sr. Software Developer
---
I had dreams of pursuing my career in medicine, but unfortunately couldn't. But now after spending 4 years in Agnels I can proudly say that I was fortunate enough to have gotten admission here. Ranging from the beautiful campus to the well equipped labs and classrooms this college has the everything that one would expect. The faculty is very supportive and helps in the over all development of each and every student. The values that the college instilled in me have been Instrumental in my personal development and definitely help to cope with the different situations that we face at workplace and daily life, punctuality and meeting deadlines to name a few. Some of the top notch companies are a part of the campus placement here thus offering great job opportunities.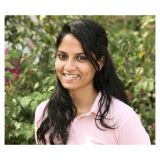 Lilyan Anthony
Year of passing: 2017
Company name: Larsen and Toubro Infotech
Designation: Software Engineer
---
I consider myself fortunate and extend my heartfelt gratitude for the award given by Fr. Conceicao Rodrigues Institute of Technology. I feel privileged to receive Third rank in B.E-IT for academic year 2019-2020. Thank you to all my family members & teachers for supporting & guiding me throughout my engineering journey.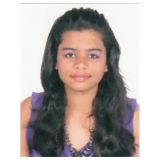 Aishwarya Korde
Year of passing: 2020
Company name: Larsen and Toubro Infotech
Designation: Software Engineer
---